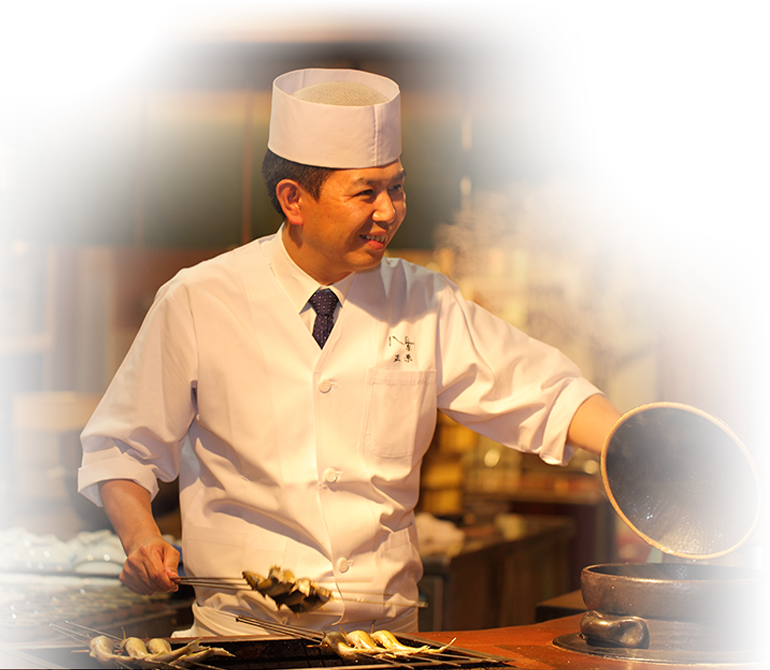 All dishes are made using this broth as the base.
For guests who stay over 2 or more nights, we would prepare breakfast according to their preference.
If you come to Hakkei, you will surely appreciate the fresh air, the gentle hot springs, and the carefully prepared cuisine put together by the head chef.
Please enjoy the unique taste of Hakkei.
I would like our guests to enjoy the authentic taste of each ingredient…
This is what is in my mind when I prepare the broth.